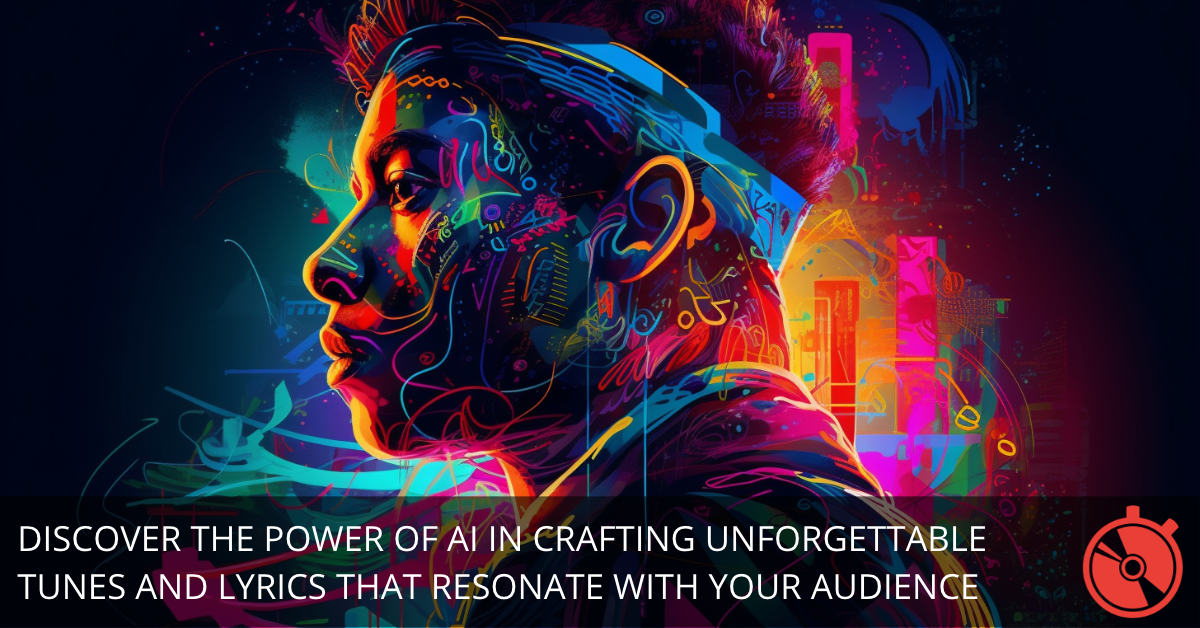 Most songwriters underestimate the power of AI, but ChatGPT is poised to change the game forever.
Here are five breakthrough techniques for using ChatGPT to create exceptional songs.
Technique 1: Lyric Generation and Expansion
Imagine effortlessly generating fresh and unique song lyrics with just a few keystrokes. That's the power of ChatGPT.
This AI-driven tool is revolutionizing the way songwriters approach lyric generation and expansion. So how do you make the most of it?
Generating Lyrics with ChatGPT
Begin by providing ChatGPT with a seed idea or a theme. For instance, if you want to write a song about "the beauty of autumn," you can input a prompt like "Write a verse about the beauty of autumn."
graph LR A[Songwriter] --> B[ChatGPT] B --> C[Generated Lyrics]
Here's an example of generated lyrics:
Golden leaves, they fall around me,
A tapestry of red and gold,
Autumn's breath, a whisper in the air,
A story of change and love untold.
Expanding on Existing Ideas
ChatGPT can also help you expand on existing lyrics or themes. For example, let's say you already have a line, such as "I'm walking through the forest of my dreams." You can input this line as a prompt and ask ChatGPT to continue from there.
Technique 2: Melody and Chord Progression Suggestions
Who knew AI could be your musical muse? ChatGPT not only generates lyrics but also suggests melodies and chord progressions. So let's dive into how to get the best out of ChatGPT for your musical creations.
Crafting Melodies with ChatGPT
To get melodic suggestions, simply ask ChatGPT for ideas. For example, input a prompt like "Suggest a melody for a pop song chorus." ChatGPT may provide you with a notation or a description of the melody, such as "A catchy, upbeat melody starting on the tonic and ascending stepwise."
Chord Progressions That Sparkle
Similarly, you can get chord progression ideas by providing relevant prompts. Try something like "Suggest a chord progression for a heartfelt ballad in C major." ChatGPT could generate a progression like "Cmaj7 - Am7 - Dm7 - G7."
Technique 3: Collaborative Brainstorming Sessions
Two heads are better than one, and ChatGPT is like having an extra brain in the room. Collaborative brainstorming sessions with ChatGPT can lead to a treasure trove of creative ideas for your songwriting.
Maximize the Benefits of Brainstorming with ChatGPT
To get the most out of your brainstorming session, try these tips:
Be specific with your prompts.
Don't be afraid to explore various ideas.
Play off of ChatGPT's suggestions and build on them.
Successful Brainstorming Outcomes
Brainstorming with ChatGPT can lead to exciting outcomes, like discovering new themes, refining existing concepts, or even coming up with an entirely new genre!
Technique 4: Overcoming Writer's Block
We've all been there: staring at a blank page, feeling stuck. But fear not. ChatGPT is here to save the day and help you conquer writer's block.
Prompts and Techniques to Get Unstuck
Here are some examples of prompts to overcome writer's block:
"Write a chorus about overcoming challenges."
"Create a verse inspired by a famous song or artist."
"Suggest a bridge with a twist in the story."
Writer's Block Be Gone!
Using ChatGPT to help you generate fresh ideas and build momentum, writer's block will become a thing of the past. Instead, you'll immerse yourself in a flow of creative ideas and inspired lyrics, ready to tackle your next masterpiece.
Technique 5: Fine-Tuning and Editing Lyrics
You've got your lyrics, but they need some polishing to make them truly radio-worthy. Enter ChatGPT, your AI-powered lyric editor.
Using ChatGPT to Polish Your Lyrics
Follow these steps to refine your lyrics with ChatGPT:
First, input your current lyrics as a prompt.
Then, ask ChatGPT to suggest improvements or alternative lines.
Finally, evaluate the suggestions and incorporate them into your song.
Before and After: Improved Lyrics with ChatGPT
Here's an example of how ChatGPT can help improve your lyrics:
Before:
I walk alone in the dark,
I feel lost and broken inside,
I need your light to guide me,
In your arms, I want to hide.
After:
I wander through shadows, all alone,
A fractured heart, a soul adrift,
Your radiant light, my beacon home,
Embraced in your warmth, my spirit lifts.
Conclusion
These five breakthrough techniques using ChatGPT can truly elevate your songwriting and help you create radio-worthy songs that stand out from the crowd.
By generating lyrics, crafting melodies, brainstorming collaboratively, overcoming writer's block, and editing your lyrics, you'll unlock a new level of creativity and produce songs that resonate with listeners worldwide.
FAQs
Q: Can ChatGPT really generate lyrics on its own?
A: Yes, ChatGPT can generate lyrics based on the prompts you provide. Give it a theme or a seed idea, and it will create unique lyrics.
Q: How can ChatGPT help with writer's block?
A: ChatGPT provides fresh ideas and suggestions, allowing you to break free from writer's block and regain your creative flow.
Q: Can I use ChatGPT to suggest chord progressions for my song?
A: Absolutely! ChatGPT can suggest chord progressions that will complement your song by providing a relevant prompt.
Q: Is ChatGPT suitable for all genres of music?
A: Yes, ChatGPT is versatile and can be used for various genres. Just tailor your prompts to the specific genre you're working on.
Q: How can I refine my lyrics using ChatGPT?
A: Input your current lyrics as a prompt and ask ChatGPT to suggest improvements or alternative lines. Evaluate the suggestions and incorporate them into your song as needed.