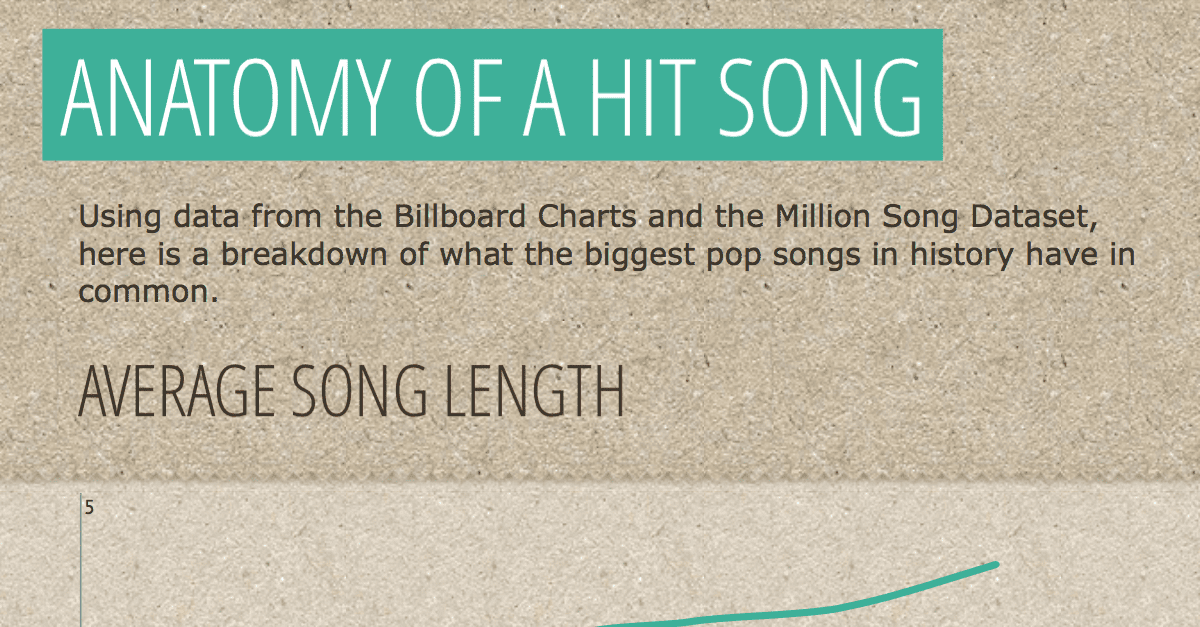 Big data is revolutionizing the music business.
But how can you use it to your advantage?
There are several statistics in this hit pop song infographic that can be turned into songwriting prompts:
Song Length
BPM
Time and Key Signature
Common Words
And more!
That's just one way you can use big data, as a creative tool. How else can you benefit? Share your opinion in the comments below!
For even more songwriting prompts, check out these 15 tried-and-true songwriting prompts…
Hit Pop Song Infographic