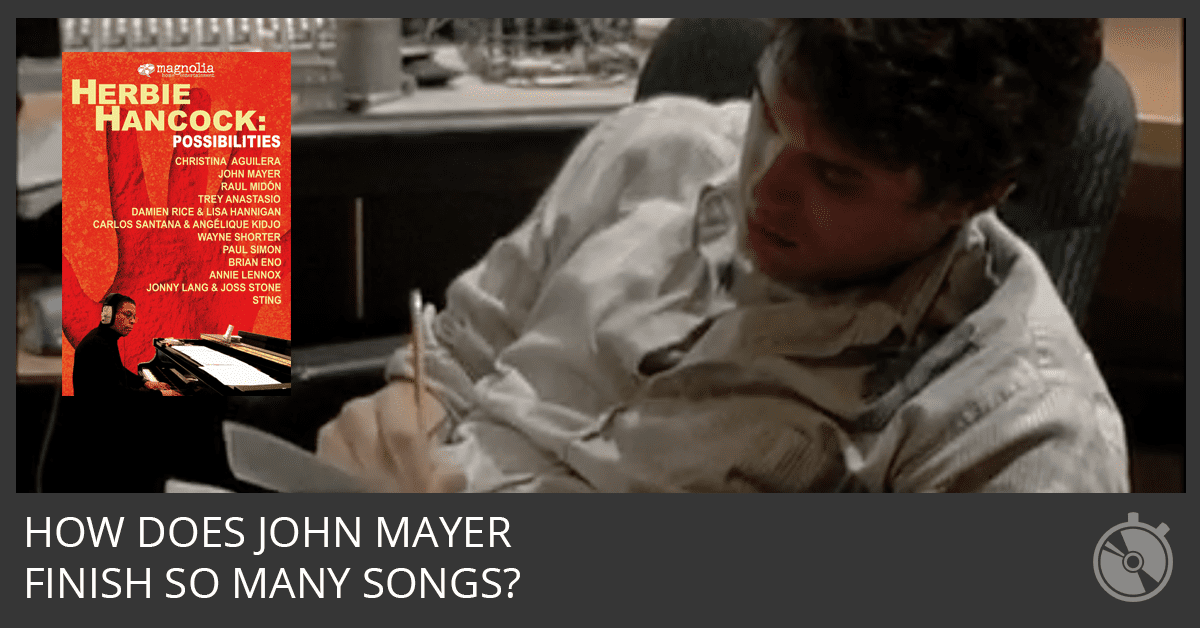 At minute 11:04 of Herbie Hancock's Possibilities, John Mayer drops a songwriting tip that's the backbone of Speed Songwriting:
When the moment is right, you just have to really channel what that song is all about and stay there for as long as possible in that pinhole of focus and just write as fast as you can because, you know, you get out of that and it's gone.
– John Mayer

Just write as fast as you can!
Forget about waiting on inspiration. It will come and it will go.
But if you focus and follow the Speed Songwriting System, you'll finish your song in hours instead of days or weeks.
Song-waiters wait. Songwriters write.
Inspiration may start a lot of songs, but it sure doesn't finish them.
If you're a Herbie Hancock fan like me, you'll dig this documentary:
Herbie Hancock: Possibilities (You can rent it on YouTube or iTunes)