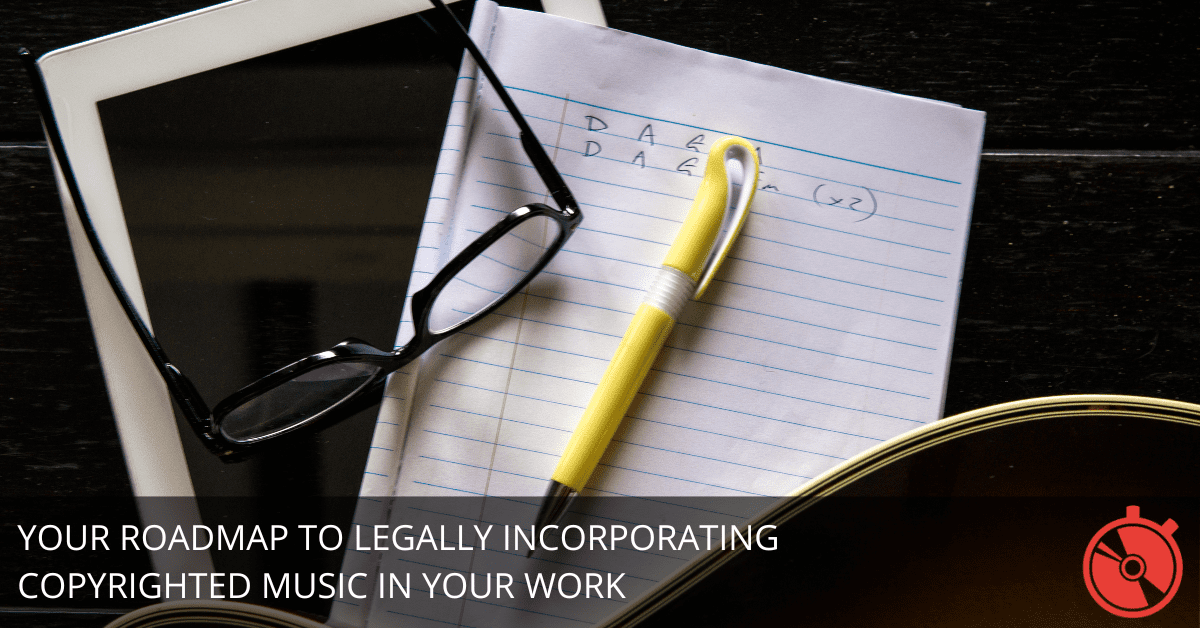 Table of Contents
Introduction
As music creators, we often seek inspiration from the work of others.
However, using copyrighted material in our own compositions raises legal concerns.
In this comprehensive guide, we'll explore how to legally use copyrighted music in your songs, from obtaining permission to understanding licenses and fair use.
Understanding Copyrights
To legally use copyrighted music, it's essential to grasp the rights that come with copyright protection. Copyright is an intellectual property right granted to the creator of an original work, such as a song or a musical composition. In general, copyrights grant the owner the exclusive right to:
Reproduce the work
Distribute copies of the work
Perform the work publicly
Create derivative works
Obtaining Permission: The Basics
To use copyrighted music in your song, you must first obtain permission from the copyright holder. This typically involves contacting the rights holder, explaining your intended use, and negotiating the terms of a license. The rights holder might be the composer, the publisher, or the performer, depending on the specific rights you need to obtain.
Licenses: Types and How to Acquire Them
There are various types of licenses available for using copyrighted music, including:
Mechanical License: This license grants you the right to reproduce and distribute a copyrighted musical composition in audio form. To acquire a mechanical license, you can use services like the Harry Fox Agency (HFA) or Music Reports.
Synchronization License: This license permits you to use copyrighted music in sync with visual media, such as films, commercials, or YouTube videos. To obtain a sync license, you'll need to contact the music publisher directly.
Public Performance License: If you plan to publicly perform copyrighted music, you'll need a public performance license. In the United States, these licenses are typically obtained through performing rights organizations (PROs) like ASCAP, BMI, or SESAC.
Master Use License: This license grants you the right to use a specific recording of a song, as opposed to the composition itself. To obtain a master use license, you'll need to contact the record label that owns the recording.
graph LR A[Mechanical License] --> B(Reproduce & Distribute) C[Synchronization License] --> D(Visual Media) E[Public Performance License] --> F(Public Performance) G[Master Use License] --> H(Use Recording)
Fair Use: When and How to Apply It
In some cases, you may be able to use copyrighted music under the fair use doctrine without obtaining a license. Fair use is a legal defense that allows for limited use of copyrighted material under specific circumstances, such as:
Criticism and Commentary: If you're using copyrighted music to critique or comment on the work itself or on broader cultural issues, this may be considered fair use.
Parody: Transforming a copyrighted work to create a parody that comments on or criticizes the original work can be considered fair use.
Educational Use: Using copyrighted music for educational purposes, such as in a classroom or academic presentation, may fall under fair use.
Research and Scholarship: Incorporating copyrighted music into research or scholarly work might be deemed fair use.
It's important to note that fair use is determined on a case-by-case basis, and there is no concrete formula to ensure that your use of copyrighted music will be considered fair use. Consulting an attorney with expertise in copyright law can provide you with guidance on whether your intended use might qualify as fair use.
Creative Commons: An Alternative Approach
If you're seeking music to use in your compositions that doesn't require negotiating licenses or navigating the complexities of copyright law, consider using Creative Commons-licensed music. Creative Commons is a non-profit organization that offers a suite of standardized licenses that allow creators to grant specific usage rights for their work. By searching for and using music licensed under a Creative Commons license, you can legally incorporate it into your own work, as long as you adhere to the specific terms of the chosen license.
Final Thoughts
Using copyrighted music in your own compositions can be a complex process, but with a solid understanding of copyright law, licenses, and fair use, you can legally incorporate the work of others into your own creations. Be sure to obtain the necessary permissions, consider alternative sources like Creative Commons, and consult with an attorney when needed to ensure that your use of copyrighted music is legally compliant.