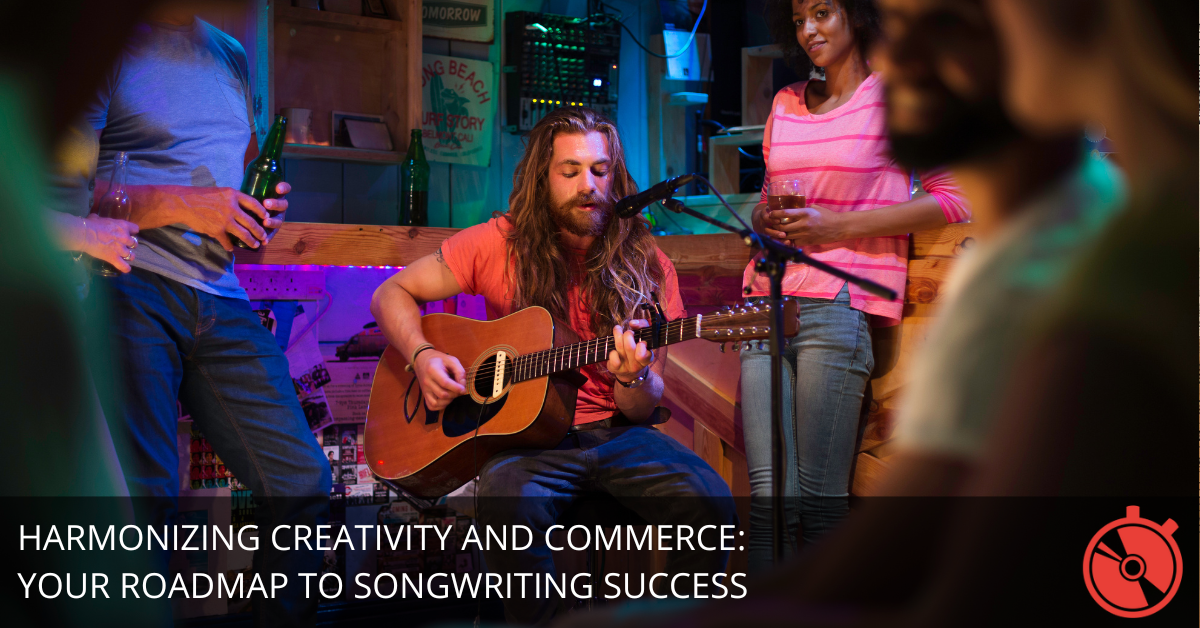 Table of Contents
Introduction to the Business of Songwriting
The business of songwriting is a fascinating and complex world. In this comprehensive guide, we aim to provide you with an in-depth understanding of the various aspects of the songwriting industry, enabling you to navigate it with confidence and skill.

Essential Components of a Successful Songwriter's Career
A successful songwriter's career is built on a foundation of several key components:
Talent and dedication: As a songwriter, your primary asset is your ability to create music that resonates with people. Developing your talent requires dedication and a commitment to constantly improving your craft.
Business savvy: Understanding the business side of the industry is crucial for maximizing your earnings and protecting your intellectual property.
Networking and collaboration: Building a strong network and collaborating with other professionals in the industry can open doors to new opportunities and help you grow as an artist.
Personal branding: Creating a unique and recognizable identity can help you stand out in the crowded music landscape and connect with your target audience.
Adaptability: The music industry is constantly evolving, and successful songwriters must be able to adapt to new trends and technologies.
Understanding Music Publishing and Royalties
Music publishing is a critical component of the songwriting business. Publishers play a vital role in ensuring that songwriters receive proper compensation for their work through royalties. As a songwriter, it's important to understand the different types of royalties you may be entitled to:
Mechanical royalties: These are paid when your song is reproduced, such as when it's pressed onto CDs or distributed digitally.
Performance royalties: These are earned when your song is performed in public, such as on the radio or in a live venue.
Synchronization royalties: These are paid when your song is used in visual media, like movies, TV shows, or commercials.
graph LR A[Mechanical Royalties] --> B[Reproduction of songs] C[Performance Royalties] --> D[Public Performances] E[Synchronization Royalties] --> F[Usage in Visual Media]
To maximize your earnings, it's crucial to affiliate with a performing rights organization (PRO) that can collect royalties on your behalf. Additionally, working with a reputable music publisher can help you secure lucrative synchronization deals and ensure you're fairly compensated for your work.

Building Your Personal Brand and Network
Developing a strong personal brand is key to standing out in the competitive world of songwriting. A well-defined brand helps you connect with your target audience and showcase your unique talents. Consider the following steps to build an effective personal brand:
Identify your niche: Determine what sets you apart from other songwriters and focus on that specialty.
Create a professional website: Showcase your portfolio, bio, and contact information on a sleek, user-friendly website.
Develop a social media presence: Engage with fans and industry professionals on social media platforms like Twitter, Instagram, and Facebook.
Produce quality content: Regularly create and share engaging content, such as blog posts, videos, or podcasts, to demonstrate your expertise and maintain your audience's interest.
Attend industry events: Participate in conferences, workshops, and showcases to expand your network and stay informed about industry trends.
Networking is a vital component of success in the songwriting business. A robust network can open doors to new opportunities, collaborations, and valuable mentorships. Here are some strategies for effective networking:
Join professional associations: Become a member of songwriting organizations, such as the Songwriters Guild of America or the Nashville Songwriters Association International.
Attend workshops and seminars: Participate in events focused on the craft and business of songwriting to connect with like-minded professionals.
Collaborate with other songwriters and musicians: Working with others can lead to fruitful relationships and expand your network.
Utilize social media: Engage with industry professionals and peers through social media platforms to establish and maintain connections.
Collaborating with Other Songwriters and Artists
Collaboration can be a powerful tool for songwriters, offering numerous benefits, such as:
Combining strengths: Working with others allows you to leverage each person's unique skills and experiences, resulting in a stronger final product.
Expanding your creative horizons: Collaborating with artists from different backgrounds can expose you to new perspectives and inspire fresh ideas.
Increasing your visibility: Co-writing with established songwriters or artists can help you gain recognition and expand your audience.
Learning from others: Collaboration provides an opportunity to learn from your peers and develop your songwriting craft.
To make the most of your collaborations, be open-minded, respectful, and receptive to feedback. It's essential to communicate effectively and establish clear expectations from the outset.

Developing Your Songwriting Craft
Constantly honing your songwriting skills is vital to maintaining a successful career in the industry. Consider the following strategies to improve your craft:
Study the masters: Analyze the work of successful songwriters to understand their techniques and gain inspiration.
Experiment with different styles: Broaden your musical vocabulary by exploring various genres, song structures, and lyrical approaches.
Seek feedback: Share your work with trusted peers or mentors and be open to constructive criticism.
Set goals: Establish specific, measurable goals for your songwriting, such as completing a certain number of songs within a timeframe or writing in a new genre.
Practice regularly: Like any skill, songwriting requires consistent practice to improve and evolve.
Conclusion
By following the guidance provided in this comprehensive guide, you will be well-equipped to navigate the complex world of songwriting and achieve a successful career in the industry.