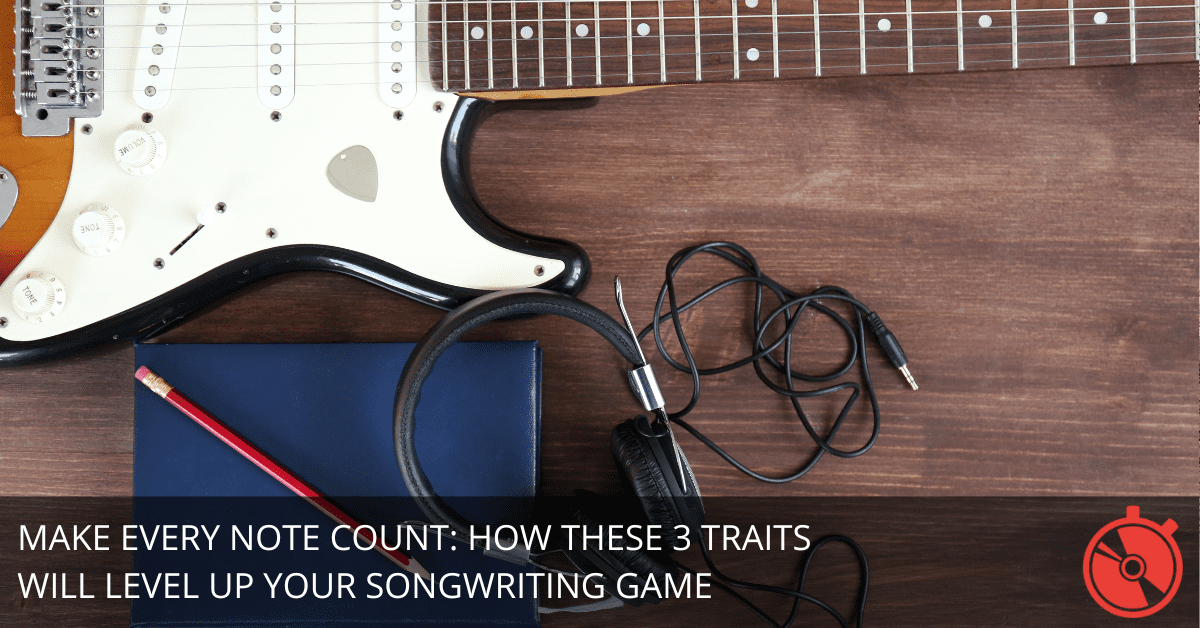 Staring at a blank sheet, the melody in your head refusing to make friends with the words.
Sound familiar?
Ah, songwriting. It's like trying to nail jelly to a wall, isn't it?
But don't lose hope—sometimes you've gotta shake things up a bit!
What if I told you that adding a dash of three underrated traits could be like adding jalapeños to your nachos, taking you from yawn to YAS QUEEN?
Strap in, buttercup, we're about to break the mold!
1. Curiosity: Become the Sherlock Holmes of Melodies
Now, my curious cat, ever wonder how Ed Sheeran gets his songs so catchy or why Dolly Parton's lyrics feel like they're pouring straight from the soul?
The answer, my friend, is blowing in the curiosity wind.
It's about exploring like you're Indiana Jones in a cave full of chords.
Genres are Your Playground: Punk-rock, blues, pop, or country—you name it! Try 'em all out, like a kid in a candy store. Don't love it? Spit it back out. No one's watching.
Sponge Up Other Artists: Get your eardrums tingling by listening to old and new tunes. Yeah, even if it's your weird uncle's experimental jazz band.
Weird is Wonderful: Ever tried to write a love song for a pineapple? Why not?! Being normal is overrated.
Being curious is like being the kid who tears apart their toy just to see how it works—except, you know, less annoying for your parents.
2. Persistence: The Energizer Bunny's Got Nothing on You!
So, you wrote a song and it sucked.
Well, newsflash, we've all been there!
Remember, Rome wasn't built in a day, and neither was "Bohemian Rhapsody."
If songwriting is a marathon, then persistence is your worn-in pair of Nikes.
Make Friends with Goals: Weekly goals. Daily goals. Hourly goals. Heck, minute-to-minute goals! Whatever floats your boat and keeps you writing.
Swing Back at Criticism: Someone didn't dig your lyrics? Good! Means you're getting out there. Take it as free tutoring, not a slap in the face.
The Rollercoaster Life: Look, ups and downs are part of the game. Ever tried a rollercoaster that was just flat? Boring!
Like a stubborn stain, persistence sticks around, making sure you get to shout, "Mom, look, I did it!"
3. Adaptability: Be the Chameleon in a Forest of Sounds
The music world, where trends change faster than you can say "TikTok."
One day you're in; the next day, you're as dated as a MySpace profile.
Being adaptable is like being the James Bond of songwriting—always one step ahead, with a martini in hand.
Trendsetter or Trend-follower?: Who cares! Just keep your finger on the pulse, like a grandma stalking her grandkids on social media.
Teamwork Makes the Dream Work: Don't be shy! Collaborate like you're building the world's most epic Lego tower. The more, the merrier!
Jump Out of the Box: What's stopping you from writing a country-rap song? Or a disco-metal ballad? Don't let the norm cage your creativity.
Remember, being adaptable doesn't mean you're wishy-washy—it means you're a musical ninja, dodging the pitfalls of stagnation like a pro.
Let's Wrap This Up, Shall We?
So there you have it! Your quick guide to going from frustrated to flippin' fantastic!
You're not just a songwriter; you're a storyteller, an artist, a creative wizard!
And these traits? Think of them as your magic wand, your sword, your... glue gun?
You get the picture.
Point is, channel your inner Sherlock, be more stubborn than a mule, and shift shapes like a melody-bending magician.
Now go on, make some noise! 🎵