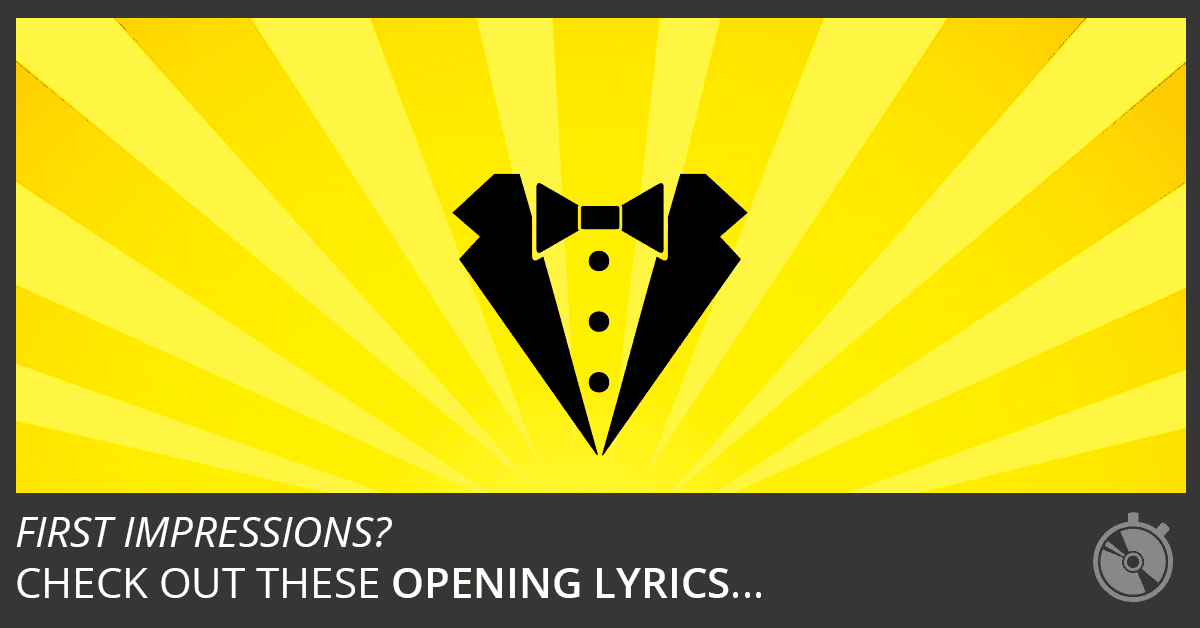 I asked a bunch of songwriters to dish their favorite opening lyrics…
I've read through the list a few times, and out of the opening lines that struck me, these are some elements I believe make them memorable:
Curiosity
These opening lyrics pique your interest without giving away too much information, so you want to keep listening:
I heard there was a secret chord
There must be some kind of way out of here
I read the news today; oh boy
Open Loops
An open loop is a thought that doesn't get completed, leaving you wanting to close the loop:
Please allow me to introduce myself
Dig, if you will, the picture
A man walks down the street
Places, Weather, and Environments
A fast way to make an impression is to describe the details of the environment in your lyric:
It was raining hard in 'Frisco
On a dark desert highway
Mind if I sit down?
Unique and Unusual
These lyrics draw your attention toward objects and ideas that stand out:
Jeremiah was a bullfrog
Hello darkness, my old friend
Turn off your mind, relax and float downstream
Active
Lyrics that have action are more engaging than passive opening lines:
The screen door slams
Stop...in the name of love
Take the ribbon from your hair
Universal Suffering
We all know suffering and these opening lyrics acknowledge your pain:
When you try your best but you don't succeed
When I find myself in times of trouble
Yesterday, all my troubles seemed so far away
And now, the end is near
We're caught in a trap
Follow Speed Songwriting on Facebook to get in on the fun.
See if you can beat these opening lyrics...
(You can download the image at the bottom of the post.)
Share your favorite opening lyrics in the comments below or on this list on Facebook...