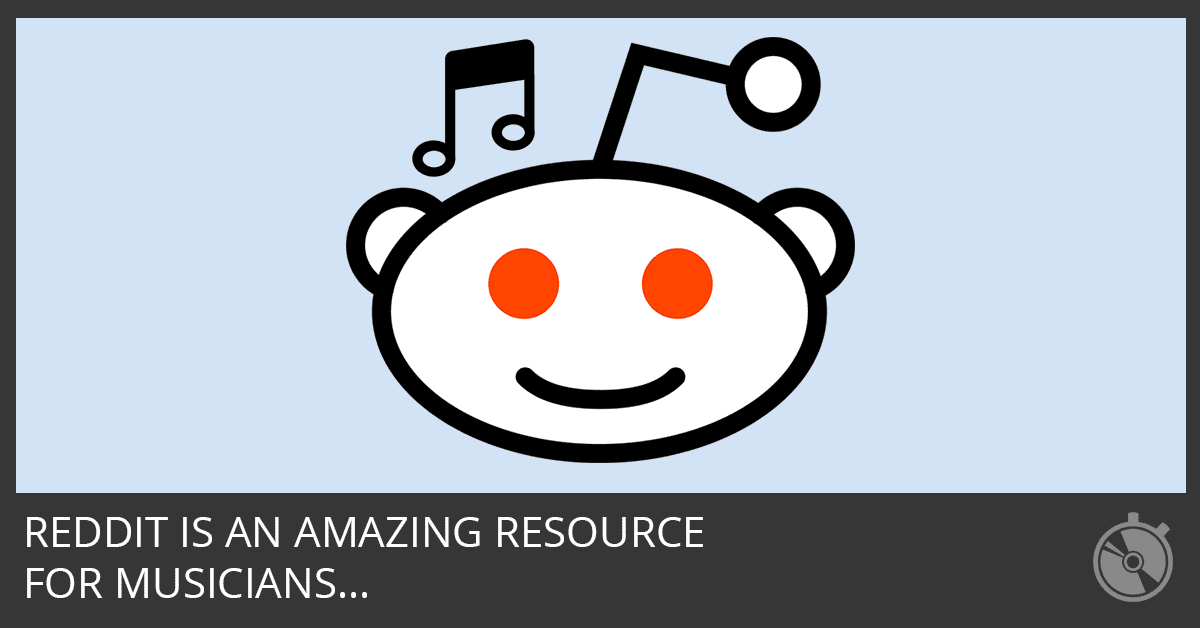 Reddit is a social media site/forum where users discuss and vote on user-submitted content.
And it can be addicting, so be forewarned!
But if you can resist being sucked in and losing your productive practice time, it's an amazing resource, especially for musicians.
Here's how to get the most out of reddit as a songwriter...
You can promote your music in /r/Music (if you follow their rules).
There are many subreddits for getting your songs critiqued, like /r/ThisIsOurMusic.
If you feel like discussing music production, composition, music theory, or the music business, check out /r/WeAreTheMusicMakers.
There are subreddits for every piece of gear or musical instrument you can imagine, like /r/Guitar and /r/Piano.
Looking for a co-writer? Check out /r/MusicInTheMaking.
Figuring out a song? Check out /r/Transcribe or /r/Tabs.
Need something new to listen to? How about /r/ListenToThis.
And you can explore specific genres like /r/Funk or /r/Jazz.
But that's not all!
Check it out:
How to get the most out of reddit as a musician.
Related Resources: