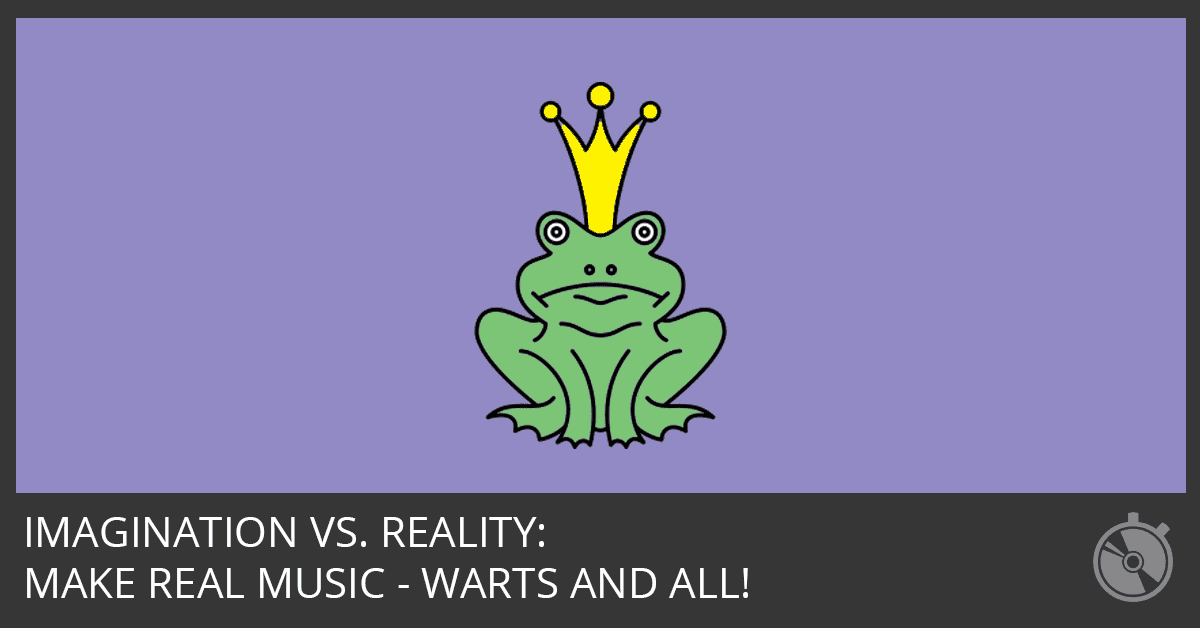 Question: My songs don't end up sounding like what I imagined. What can I do?
Answer: The problem is that one song is imaginary and the other is real.
I'm not trying to be funny. This is a very important point…
That fact that we hear music and that it exists is an objective fact. It can be measured. It's real.
I'm real. You're real. And when we were kids, we probably had imaginary friends.
But you outgrew your imaginary friends.
I'm not saying you're crazy if you talk to yourself from time to time (it might mean you're a genius!) but you no longer keep the company of imaginary friends.
Just like imaginary friends, it's easy to cling to imaginary ideas of how your songs will sound when they become real.
But, you stopped clinging to fantasies and (SPOILER ALERT!) the tooth fairy a long time ago.
If you want something to be real, you have to make it real.
Make real music. Warts and all.
It's the only way you get better and it's the only way you bring your imagination and reality closer together.
Quick example…
I bet you can imagine yourself singing melodies far beyond your range or even with an entirely different voice. But if you tried to make those sounds come from your own voice, you couldn't do it.
(As hard as I try, I don't sound like Stevie Wonder even though I can imagine myself sounding exactly like him.)
Wouldn't it be great if what you heard in your imagination was closer to what you could achieve? Or vice versa, if you could make music that was closer to what you imagined?
Let me bring the point home again…
To bring your imagination and reality closer together, you have to make more real music.
Your sound is waiting to be discovered and let loose.
Forget about your imaginary masterpiece and make some real music.