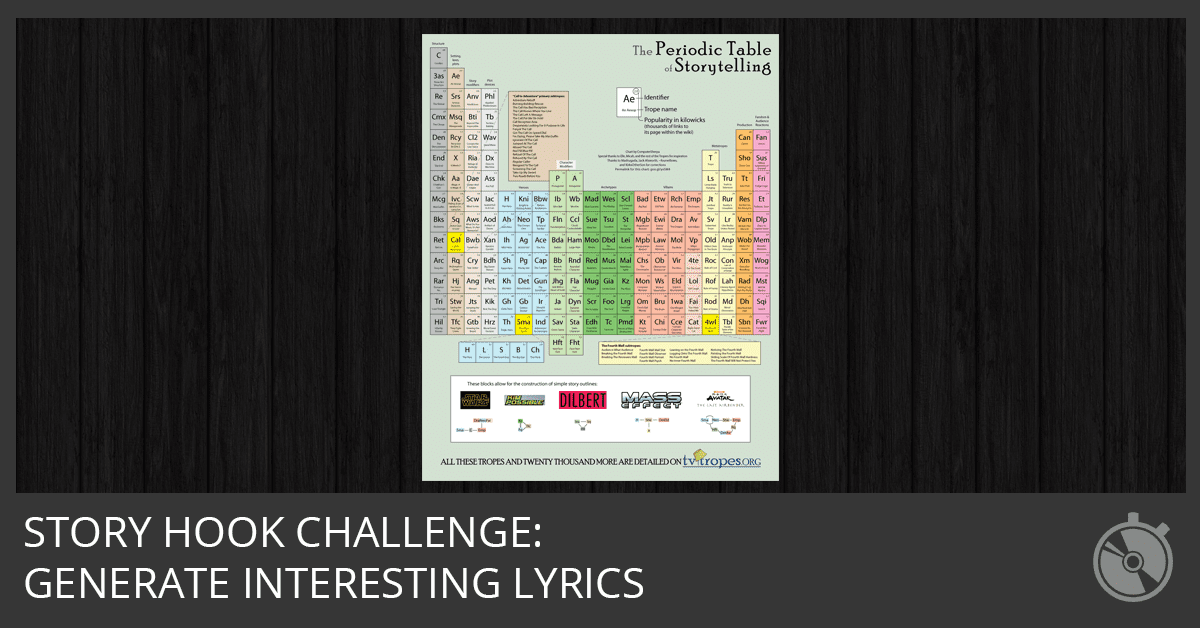 Here's how it works...
Go to the Periodic Table of Storytelling
Pick one box and use it to write 2-4 lines (or more) once a day
Pick from different parts of the table each time
That's it.
Here's why you want to take this challenge...
How to Become a "Story Hook" Expert and Fill a Swipe File of Interesting Original Lyrics in Only Minutes a Day!
You're going to LOVE the Periodic Table of Storytelling...
But TV Tropes is even deeper!
It's so deep that I think the Periodic Table of Storytelling is the perfect entry point.
Each box in the table is a trope -- a "story hook" -- something your audience will recognize and understand instantly.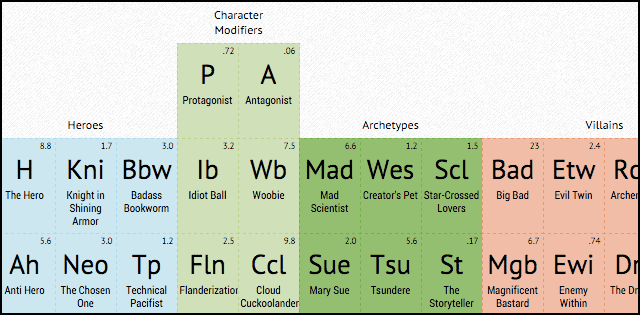 Clicking on a box will take you over to TV Tropes (where you could spend hours learning how to write better).
Take a few minutes to read about the trope, pick some exciting ideas, and then play with your words.
You don't have to use these tropes to write literal stories if that's not your thing. Instead, you can use them as writing prompts to generate interesting lyrics.
Think of story hooks as ways to connect with your listeners.
(TV Tropes doesn't just contain TV Tropes -- It contains music and artists too!)
I hope you find the Story Hook Challenge stimulating and fruitful.
Feel free to change the rules. But I would encourage you to use this resource again and again.
Related Resources: