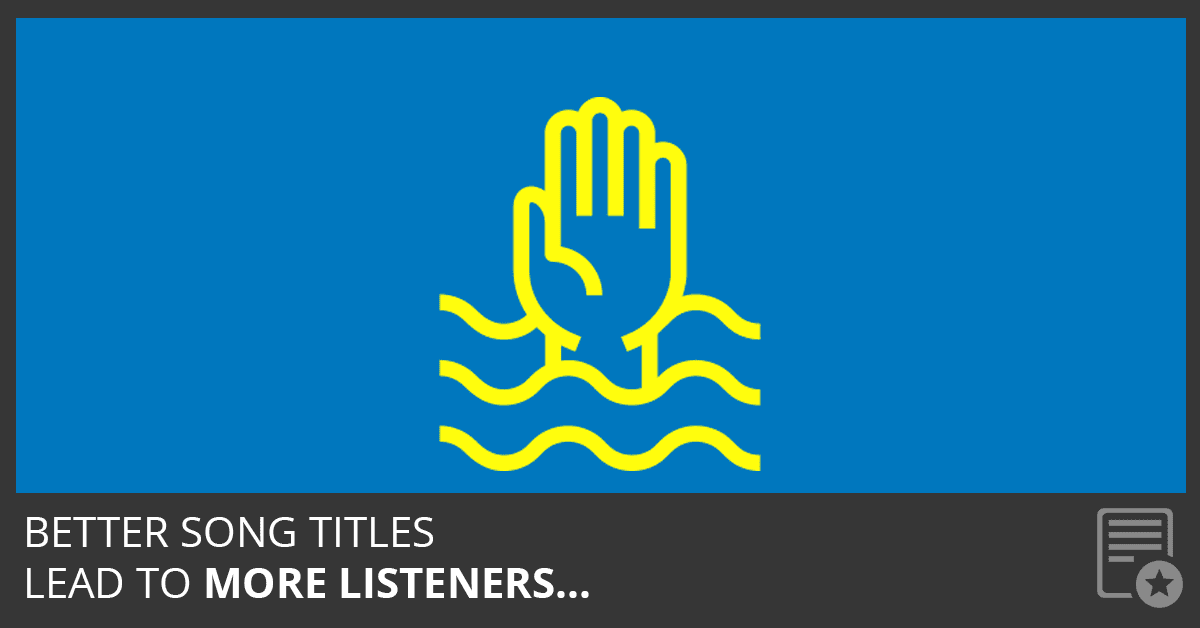 Use these five rock-solid songwriting techniques to make your next song title more memorable.
1. Place Your Song Title At Key Points In The Chorus
Your song title is more likely to be remembered if it is placed in the first or last line of the chorus.
2. Place Emphasis On Your Song Title In The Chorus
Support your song title by giving it a rhythm, melody, and harmony that sounds natural and intuitive. Make your song title easy to remember by giving it priority and putting it in the foreground by either surrounding it with space, accenting the rhythm, or through other contrasting techniques.
3. Create Many Chorus Options For Any Song Title
Don't stop at your first idea. Move the song title around in the bar. Change its placement in the melody, and move it up or down in the scale. Make sure you give yourself plenty of solid choices.
4. Repeat The Song Title
The song title is usually in the chorus, and the purpose of the chorus is to get your listeners, who are not musicians, to sing along with you. Repetition is one of the best ways to do this. If you want people to remember your song title, repeat it.
5. Use Sound To Spotlight The Song Title
You can spotlight your song title through the effective use of rhyme, unique word choice, or contrasting vowel sounds. Choose syllables that are naturally stronger than others to set your song title apart from the rest of the lyrics.
Better song titles lead to more listeners. I call my favorite song title technique: Lizard Brain Titles. This refers to the title being catchy enough to hook and grab listeners. When you're writing the title of your music, make sure it hits hard enough with its themes and ideas that it stands out in Music Row.
Keep these five tips in mind when crafting your next title – they could be the key to success!