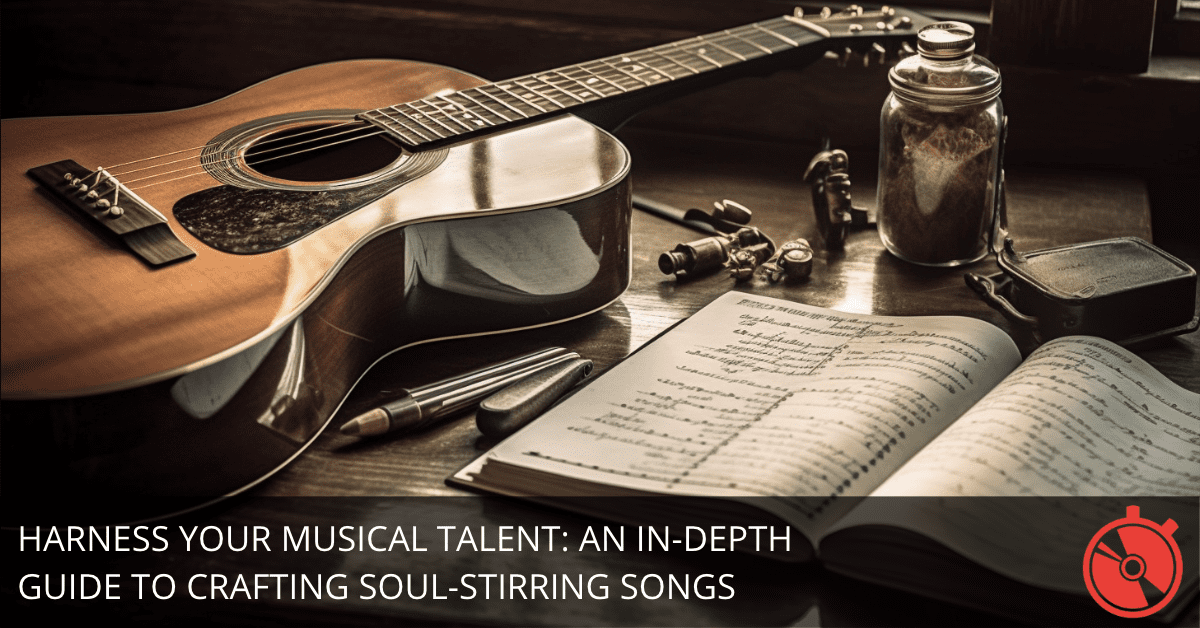 This comprehensive guide will provide you with the ultimate songwriter's checklist to unlock your creativity and craft your musical masterpieces.
Follow these steps to elevate your songwriting skills and create captivating compositions.
Table of Contents
Find Your Inspiration
Draw from Your Emotions and Experiences
Your own emotions and experiences are a treasure trove of inspiration.
Write about love, loss, triumph, or any other emotion you've experienced.
Reflect on past events that have shaped you or situations that have challenged you.
Explore Diverse Themes and Concepts
Broaden your horizons by exploring various themes and concepts.
Delve into social issues, politics, history, or even fantasy.
The more diverse your subject matter, the more unique and engaging your songs will be.
Listen to Other Artists
Draw inspiration from your favorite musicians and artists.
Analyze their lyrics, melodies, and song structures to understand what makes their music stand out.
graph LR A[Listen to Your Favorite Artists] --> B[Analyze Lyrics] B --> C[Study Melodies] B --> D[Dissect Song Structures]
Develop Your Songwriting Process
Establish a Routine
Find a consistent time and place to write your songs.
This routine will help you stay focused and disciplined, allowing you to make progress every day.
Keep a Songwriting Journal
Document your ideas, melodies, and lyrics in a songwriting journal.
This will help you track your progress, revisit old ideas, and refine your work over time.
Set Goals and Deadlines
Establishing songwriting goals and deadlines will keep you accountable and motivate you to complete your songs.
Break down your goals into manageable tasks and set deadlines for each step.

The Anatomy of a Song
Structure
A well-structured song typically consists of the following:
Intro
Verse
Pre-Chorus
Chorus
Verse
Pre-Chorus
Chorus
Bridge
Chorus
Outro
Melody
A memorable melody should be:
Simple yet unique
Expressive and emotive
Consistent with the song's theme
Lyrics
Effective lyrics should:
Tell a story or convey a message
Use imagery and metaphors
Maintain a consistent theme and tone
Songwriting Techniques and Tips
Utilize Songwriting Prompts
Use songwriting prompts to spark your creativity and break through writer's block.
Prompts can be anything from a single word to a phrase or concept.
Experiment with Chord Progressions
Explore different chord progressions to find the perfect backdrop for your melody and lyrics.
Experiment with various keys and modes to create a unique sound.
Co-write with Other Songwriters
Collaborate with other songwriters to broaden your perspective and learn new techniques.
Co-writing allows you to combine your strengths and create more engaging and diverse songs.

The Importance of Collaboration
Expand Your Network
Collaborating with other musicians can expand your professional network and open up new opportunities.
Build relationships with industry professionals and other songwriters to further your career.
Enhance Your Skills
Working with others can help you enhance your songwriting skills by exposing you to different styles, techniques, and perspectives.
Learn from your collaborators and apply these lessons to your own work.
Gain Valuable Feedback
Collaboration offers the opportunity to receive valuable feedback from other experienced songwriters.
Use this feedback to refine your work and grow as an artist.

Refining Your Work
Revise Your Lyrics
Carefully review your lyrics, ensuring they tell a cohesive story and use compelling imagery.
Then, don't be afraid to make changes and rework your lines until they best convey your intended message.
Evaluate Your Melody
Listen to your melody and assess whether it complements your lyrics and captures the emotion you want to convey.
Then, make adjustments as needed to create a more engaging and memorable tune.
Edit Your Song Structure
Examine your song's structure and ensure it flows smoothly from section to section.
Adjust the order of verses, choruses, and bridges as needed to create a satisfying listening experience.

Conclusion
Songwriting is a deeply personal and rewarding creative process.
By following this ultimate songwriter's checklist, you'll be well on your way to unlocking your creativity and crafting musical masterpieces.
Happy songwriting!